Notice of the 42nd Annual General Meeting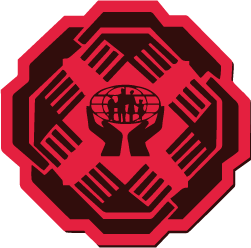 ST. VINCENT & THE GRENADINES
TEACHERS CO-OPERATIVE CREDIT UNION LTD.
P.O. BOX 1527, KINGSTOWN, ST. VINCENT, WEST INDIES
Tel: 784-457-2947 Fax: 784-456-2995
E-mail: [email protected] Website: www.tccusvg.com
November 16, 2020
Dear Members,
Notice is hereby given that 42nd Annual General Meeting of the SVG Teachers Cooperative Credit Union Ltd. is scheduled to be held on Tuesday, December 1, 2020, at the Russell's Auditorium, Stoney Grounds, Kingstown, commencing at 2:00 p.m. Members are asked to make a special effort to attend.
The meeting is called to:
1. Approve the Minutes of the 41st Annual General Meeting.
2. Accept Reports from the Board of Directors and other Committees.
3. Accept the Treasurer's and Auditors' Reports.
4. Elect Officers and appoint Auditors for the new financial year.
The Agenda read:
Call to Order
Welcome and Opening Remarks
Credit Union Prayer & Song and National Anthem
Ascertainment of Quorum
Apologies for Absences
Greetings
President Remarks
Adoption of Standing Orders
Moment of Silence for Departed Members
Minutes of the 41st Annual General Meeting
a) Amendments and Confirmation
b) Matters Arising
Reports:
a) Board of Directors
b) Education Committee
c) Treasurer's and Auditors
d) Credit Committee
e) Supervisory and Compliance Committee
Election of Officers
Election of Auditor
Unfinished Business
New Business
Resolution
Adjournment
Chanda Davis
SECRETARY
BOARD OF DIRECTORS
N.B.: the following COVID-19 protocols will be in full effect; only 200 persons will be allowed, physical distancing must be maintained, mandatory wearing of face masks, hand sanitizing stations, and temperature checks will be conducted upon arrival.